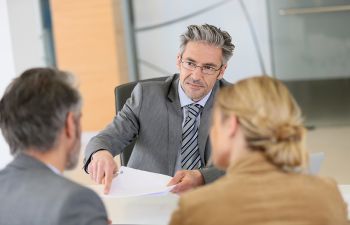 Commercial property leasing is designed to be a beneficial arrangement for both parties. The Landlord receives an income from his or her property, and the tenant benefits from a usable facility without the risks or responsibilities of ownership. However, these business relationships can hit snags or break down and require help to reach a resolution. Get help with landlord-tenant disputes with Commercial Landlord and Tenant Law Attorney S. Mark Burr in Alpharetta, GA.
Commercial Lease Negotiations or Disagreements
Formulating a commercial lease agreement that protects the rights and privileges of both landlord and tenant can be a complicated process. The property in question and the tenant's intended use will contribute to what must be included in a lease contract. The Law Offices of S. Mark Burr can help both parties create a fair and beneficial lease contract under Georgia law.
Even the best commercial lease contract cannot prevent all problems between a landlord and a tenant. Each party must uphold their obligations according to the legal agreement. When one party has an issue with some aspect of the agreement, a legal mediator may be necessary to help settle the dispute. Attorney Mark Burr has a wealth of knowledge and experience with commercial leases and landlord-tenant disputes, and he can be an efficient negotiator to help settle any problems.
Common Landlord-Tenant Disputes
Leasing commercial property to tenants for business use can encounter many issues of disagreement. Some of the common landlord-tenant disputes Attorney Mark Burr has worked to resolve include:
Breach of lease
Maintenance agreements
Nuisance complaints
Non-payment of rent
Illegal use
Unauthorized modifications to the leased space
Damage to the leased space
Evictions
Commercial Landlord and Tenant Law Attorney S. Mark Burr in Alpharetta, GA works with both landlords and tenants to protect rights, property and businesses when landlord-tenant disputes arise. His seasoned voice and reasonable solutions have settled many commercial lease problems throughout the Atlanta metro and surrounding areas.
Contact The Law Office of S. Mark Burr in Alpharetta at 770-557-5850 or send a message online when a commercial landlord-tenant dispute threatens the harmony of your business relationship.