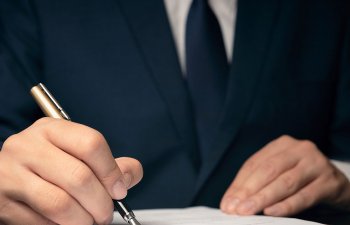 Anyone with a computer and printer can create a standard contract to use for various business relationships. There are many templates available that allow you to fill in your business name and have your employee, tenant, partner or vendor sign on the dotted line. However, generic or boilerplate business contracts may not completely protect your business from liability. Here are some considerations on the importance of customized business contracts, created by an experienced business law attorney.
Specific Industry Liabilities
Generic contracts do not take your specific business or industry into account. A template for an independent contractor agreement or non-disclosure agreement may not address areas of liability for your business. If the contract is broken, will you be able to hold the person accountable? Having an experienced business lawyer create specific contracts for your business will give you better protection for specific liabilities in your industry.
Missing Legal Details
The reason you have a contract or agreement signed is to hold others legally accountable. The law is fickle and very meticulous. A small change or lack of wording in a contract can impact its power. While a boilerplate business contract may sound airtight to you, unless you have a business law degree, you may not realize there are missing legal details that could leave you exposed. Even if you use a template for a contract, you should have your attorney review it to ensure it protects your business.
Using the Right Form
You may be surprised how often the wrong form can be used for business contracts. There are terms that are often used interchangeably in the business world but may not mean the same in legal terms. A partnership and a joint venture may sound similar, but they are different entities and types of agreements. If you have the wrong form, it may not be providing you with the legal protection you believe.
Up-to-Date Legal Data
Laws change all the time. A form available through a website may not have up-to-date information pertaining to your state or local area. It is vital that a business contract is based on the laws where your business is located and reflect any new changes.
Experienced Business Contract Lawyer in Alpharetta
At the Law Offices of S. Mark Burr, P.C., we understand how important contracts are for protecting your business from liability. Mark Burr has over 30 years of experience in business law that he can utilize to create customized business contracts that are specifically drafted to protect your business. Contact us today to schedule a consultation.