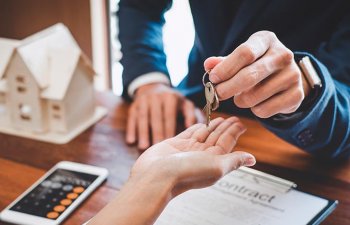 If you are a first-time buyer, purchasing commercial real estate can be daunting. There are many decisions to make and you need to be able to legally protect yourself with the transaction. Contingencies can help you get out of a contract if something goes wrong without any damaging repercussions. Here are three important contingencies you may strongly want to consider with a commercial real estate contract in Georgia.
Financial Contingency
A financial contingency in a commercial real estate contract requires that the buyer is able to secure a loan or mortgage in a specific amount in order to buy the property. If the buyer is denied a loan in Georgia, then the individual is not obligated to make the purchase. Make sure you have your real estate lawyer include this important contingency in your contract before you agree to sign it.
Commercial Real Estate Inspection
A commercial real estate inspection is an important contingency that can save you from expensive repairs. Before you are obligated to purchase the property, it must pass various inspections for any potential problems. If an inspector identifies an issue, then this contingency allows the buyer to either get out of the contract or negotiate better pricing.
Commercial Real Estate Appraisal
When you are buying commercial real estate in Georgia, you want to make sure the seller's price is reflective of its true value. An appraisal is a contingency that helps determine if the price is equivalent to the property value. If the appraisal shows the real estate is less than the purchase price, then the buyer can legally terminate the agreement.
Georgia Commercial Real Estate Contract Legal Assistance
Contingencies are vital pieces for all commercial real estate contracts. Purchasing real estate comes with numerous risks that can significantly affect you financially. To ensure the best protection with these transactions, you may want to seek the legal counsel of an experienced real estate attorney. The law offices of S. Mark Burr, PC can assist you with every step of the commercial property acquisition process in Georgia. Before you make a decision to buy your first property, call to request a consultation today.