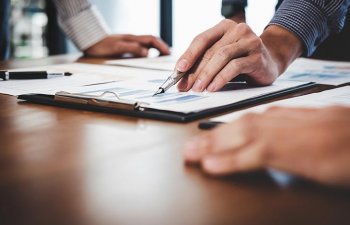 The biggest benefit of contract templates is their cost. Many are free to use and some offer a small amount of customization for a fee. That's not all there is to them and before you decide to grab one of those "off the shelf" contract templates for your small business, you should know more about the long-term costs.
Unnecessary Parts
Each element of the contract will outline parties, deliverables and other important factors involved. It's important to outline everything in detail, but the contract shouldn't be longer than necessary. By including sections that don't apply, it could cause confusion about the terms of the contract. If other parties involved feel the contract is complicated because of extraneous information, they may decline.
Not Comprehensive
While having unnecessary parts in your ready-made contract is a problem, so is not including parts that you need. Contract templates are designed to apply to many industries and types of companies, which means they likely won't include sections and clauses that are standard or vital to your small business. By not including important protections in your contract, you could be leaving your business vulnerable.
Vague Language
There are rare instances when vague language in a contract is necessary or beneficial. In most cases, the text of your contract should be as specific as possible and avoid definitions like "reasonable" or "undue delay." The meaning of the word "reasonable" could be interpreted very differently by each party. A delay might be evident, but what makes it an undue delay could be subjective. Template contracts could use vague language like this, which may result in disputes.
Opting for a generic contract may be an inexpensive option now, but could lead to more expensive headaches later. For a lawyer that can help you negotiate, draft and review contracts for your small business, contact the Law Offices of S. Mark Burr, P.C. at (770) 557-5850.