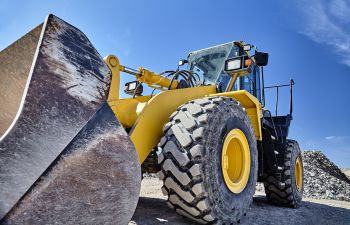 When a new construction project is coming together, there can be multiple contractors, developers, engineers, investors or owners. There are many contract clauses to work out, including how to remedy disagreements and problems. With large financial, legal and safety issues at stake, it is extremely important to have legal representation for construction projects.
Construction Lawyers Protect Your Interests
A construction lawyer can help with everything from initial bidding reviews to contract negotiations. It is not enough to consider a project a 'done deal' with a handshake and a fill-in-the-blanks template. Your lawyer will ensure your interests are at the forefront of any negotiations or problem resolutions. The main reasons you should hire a construction lawyer are:
1. Negotiating construction contracts
Any contract negotiations can be overwhelming, and construction contracts are no exception. The contract must be legally sound to be enforceable. Since construction contracts have many distinct entities involved, your lawyer can identify gaps where critical items are not addressed, such as accountability for delays.
2. Revising or terminating contracts
During the project, the terms of the contract may require adjustments. Your lawyer can ensure the changes are in good faith and your interests will continue to be protected. A construction lawyer can question contract language and provide additional changes that may shield you and your company.
In some unfortunate circumstances, business deals do not work out. When you or another party wish to end a contract, your lawyer can review the resolution clauses, determine if it is justifiable to terminate and assist you if there is resulting legal action.
3. Minimizing Liability
Between deadlines, safety, structural soundness and payments, there are many liability issues that can crop up during and after a project. A construction lawyer can ensure you have proper legal protection for things you can not control, minimizing your overall risk. 
Hire an Expert
Your lawyer should be a reputable and experienced real estate attorney, with extensive commercial construction knowledge. Mark Burr has over 30 years of experience in all sizes of commercial projects. For your construction law needs, contact the office today for a consultation.