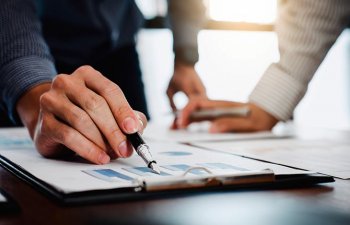 If you are an investor interested in purchasing real estate, or if you are a small business owner looking to purchase your own storefront, a thorough title examination can prevent you from entering into a bad business deal. How do title examinations work, and why are they so important? Here we will examine exactly what is covered in a title examination, and how it can protect you from a bad purchase.
What is a Title Examination?
A title examination is the process in which the title record of a property is searched to discover any legal interests to that property. This process varies by state, but in Georgia, the record of the property is examined for a time period of up to 50 years. Through this process, the examiner will verify ownership throughout that time period, as well as any liens present that must be satisfied, or any defects that have to be disclosed. A title search will also reveal what restrictions will affect the property, such as rights of way, easements or any other encumbrances that could affect the way you could operate your business.
Depend on an Experienced Real Estate Attorney
The process of purchasing property can be arduous, especially if you are attempting to purchase a large commercial property. In Georgia, if there are major title defects, most purchasers are not required to close on the property, but there are instances where buyers can be forced to purchase even against their own will. This is why depending on an experienced title and real estate attorney can save you the headache of entering into an unwise commercial purchase. Your attorney can look out for your best interests and advise you for or against a purchase, depending on the title examination findings.
If you are in the market for a commercial property but are unsure about the steps required, contact the offices of S. Mark Burr, P.C. The experienced team will help guide you through the title examination process and give you the confidence to make the right decision. Call (770) 557-5850 or visit us here to schedule your free consultation.