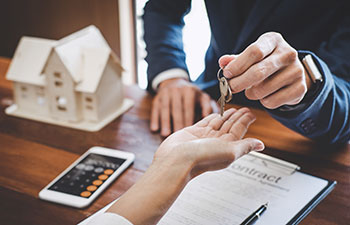 If you are planning on starting a new small business, you have a plethora of decisions to make; but few will be as important as the type of structure you choose. Sole proprietorships, corporations, S-corporations and limited liability companies (LLCs) are all options, but for many small businesses, LLCs make the most sense. Here are some of the advantages and benefits of choosing an LLC structure for the formation of your small business.
Reduce Your Personal Risk
All business ventures come with some risk, but with an LLC structure, you can limit your personal risk. While sole proprietorships and partnerships are the simplest structures for small businesses, you and your business are considered the same in a legal sense. This means if your business has debt, you do as well. If the business is a target of a lawsuit, your personal assets are at risk. This is not true with an LLC.
As an LLC, you and your business are two different entities. While you will still have money invested in your business that can be lost, your personal assets are protected. Debt and legal claims cannot be made against your personal assets for money owed by your LLC.
Taxation Options
As an LLC, you can choose your taxation option. Want pass-through taxation like a sole proprietorship or S-corporation? You can opt for that tax status. LLCs are not obligated to use a designated tax status by the IRS, so many owners choose pass-through taxation to avoid double taxation, like corporations. LLCs also allow for flexible profit distribution and no restrictions on the number of owners, giving you more control over how your business and profits are managed.
Simplicity in Formation
While a corporation may also give you liability protection and an S-corporation offers pass-through taxation, an LLC is much simpler to form and manage. Corporations require shareholder meetings, strict record keeping, extra fees and other stipulations to fit under the corporation title. For many small business owners, this regimented structure is more formal than they want or require for their business. An LLC gives them the protection of a corporation and the option for pass-through taxation without the extra work.
If you would like to learn more about choosing an LLC for your small business formation in the Atlanta area, contact us at the Law Offices of S. Mark Burr. We offer small business formation legal assistance to help you get your company started with the right structure.