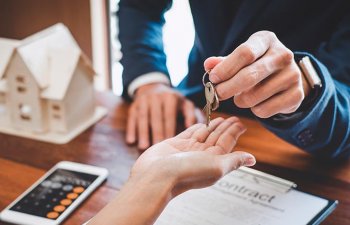 A commercial real estate lease is a crucial transaction for your business. This contract can require certain things that can significantly affect your business operations. The less control you have, the more likely it may be that your business will suffer. Here are the commercial real estate lease clauses to look for that can affect your business.
Commercial Real Estate Rent Clauses
Your commercial real estate lease should clearly list the monthly or annual rent amounts for your business. Pay close attention to clauses that deal with rent increases and rent structures. Your landlord may base increased rent amounts on your monthly sales. Look for information on penalties and consequences for late or unpaid rent as well as circumstances where rent can be stopped.
Commercial Real Estate Use Clauses
You may think you can use your business location as you see fit, but your lease may say otherwise. Clauses in your lease can dictate where you can place signs, when you can expand and when you can cease business operations. Make sure you consult with a commercial real estate lawyer to ensure you understand the real estate use clauses in your lease contract.
Dispute Resolution Rules
Disputes can happen between business owners and commercial real estate landlords. Your lease should contain instructions on how conflicts are to be resolved. You may be required to address the dispute with a mediator instead of taking the matter to court.
Personal Guarantees
Some commercial real estate lease clauses require personal guarantees. This requires the business owner to be financially responsible for the rent and other costs in the lease if the business defaults. The terms of the obligations can vary, so it is crucial to review these clauses carefully.
Commercial Real Estate Law Negotiation Services
Unfavorable terms in commercial real estate lease clauses can significantly impact your business operations. Before you sign a lease, you may want to consult with an experienced attorney. Commercial real estate attorney Mark Burr has been assisting business owners for over three decades with protecting their investments. Schedule a consultation for help in negotiating your commercial real estate lease today.