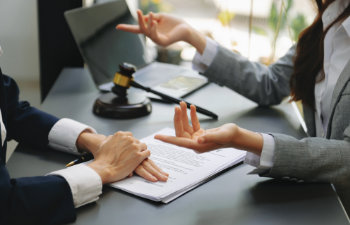 If you are contemplating starting a small business, you are likely an expert in your field. Whether you have decided to strike out on your own as an independent plumbing service or open a real estate office, how you start your business can significantly impact your success. Most new small business owners have limited knowledge about the tax and legal complexities that can affect even a sole proprietorship. The best way to avoid making serious mistakes as you begin your business is with the help of a small business attorney.
Success as a small business is about more than just providing an excellent product or service or marketing your business effectively. Beyond driving sales, you need to know how your business can be affected by your legal obligations. You have a million details that you will need to handle as a new business owner, which leaves you little time to become a tax or legal contract expert. That is why you need to start your business plan with the help of an attorney.
Benefits of Hiring a Small Business Lawyer
Do you know the benefits and differences of a sole proprietorship, LLC, corporation, or partnership business structure? Do you know how to ensure you get a fair and equity lease agreement for your building or office? New small business owners may encounter many pitfalls that can affect their business for many years to come. You know your industry, but it is very common to know only some of the intricacies of the legal aspects of owning a business. Some of the benefits of hiring a small business lawyer to navigate your startup include:
Choosing the best business structure for tax and liability purposes
Utilizing trademarks and protecting intellectual property
Commercial real estate purchases and leasing contract negotiations
Understanding employee regulations and contracts
Securing business loans and protecting financial interests
Vendor and customer contract expertise
Creating governing or operating documents
Starting your business off on the right foot will enormously impact your success. It is easy to see the mistakes you made in hindsight, but often it can be too late to save a business once those mistakes are made. While a small business attorney cannot ensure your success, they can give you the best possible startup situation that could help increase the opportunity for a profitable and successful enterprise.
The Law Offices of S. Mark Burr, P.C. offer legal representation for new small business owners in the greater Atlanta, GA, metro area who want to avoid a startup disaster. Matt Burr has over 30 years of experience as a commercial real estate and business attorney, providing essential legal advice for new business owners. Contact our office to schedule a legal consultation with Mr. Burr or one of his legal team. Call our legal team at our office in Alpharetta, GA, to schedule your appointment.