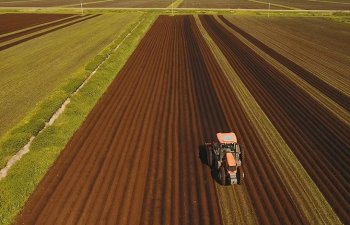 The economy has been turned upside down with the recent pandemic, making investors wary of spending any money. It may seem like a risky time to invest in commercial real estate, but in the right circumstance, it could be a profitable venture. While the economy can change in a flash, we learned that in March this year, there are some precautions you should always consider when investing in commercial property. Here are a few tips to minimize your risks if you are considering a commercial real estate investment.
Use a Corporate Entity
Buying commercial property as an individual is not a wise move in most cases. You want your commercial property to be held under a corporate entity to protect yourself from individual liability. Before you consider a commercial real estate purchase, make sure you have a corporate entity in place that will be your protective shield. Mark Burr has spent over 30 years as a real estate and business attorney. He can assist you in establishing a corporate entity to hold the property, and also assist with the title review and property purchase.
Plan for Your Taxes
Regardless of the economy, you will have tax obligations that come with a commercial real estate investment. This includes property taxes, which can vary depending on the area. It also includes income tax if you have rental or use income. Make sure you are including your tax obligations with your investment and repayment plan.
Lease and Rental Property Costs
If you are purchasing commercial real estate or property as a rental income investment, be aware of the associated costs. All rentals require maintenance and repairs, which need to be budgeted into your investment plan. If this is your first commercial rental property investment, take the time to come talk with Mark Burr. His extensive experience in commercial real estate law can help in researching your investment property and income potential before you buy.
Before any investment in commercial real estate, you want a thorough title review, as well as review of all tenant contracts, licenses, permits and other legalities pertaining to the property. Mark Burr has a long-standing reputation as a knowledgeable and experienced commercial real estate lawyer. Contact him at the Law Offices of S. Mark Burr, P.C. to discuss your potential commercial property investment.